Physician Recruiting Platforms
The following platforms are available to post permanent and locum positions
Free:

Cherry Health is the largest pool of temporary doctor jobs across Canada and it's free. Post and search locum and permanent jobs using a professional network where you can connect, message and advertise your clinic or yourself anywhere in Canada. Find jobs, people and companies on the map or in a list. Narrow your search with useful filters like EMR, pay, distance from home and overhead costs. Keeps your credentials, permits and work history organized for potential employers. Get notified of new jobs that match your preferences or previous search results. Communicate with prospective employers through messaging. Stay connected with employers and colleagues. Leave and receive clinic ratings and recommendations. The Cherry Health app is also available on Android and iOS app.
Website: https://ca.cherry.health
Paid:

locums.ca has one of Canada's largest pool of physicians seeking work. They have expanded beyond locums to all physician jobs for all specialties. Created by physicians, they understand how to attract attention and increase your job's visibility and reach. Rates include $105/Posting for 60 days; $99/Posting 5 job postings for 60 days; $95/Posting 10 job postings for 60 days.
Website: https://locums.ca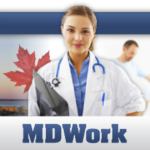 MDWork.com is a comprehensive registry for doctor jobs and physician recruitment in Canada. It was started by a Canadian doctor to save residents & physicians time in their job search, and to help fill vacancies. Rates apply for a single posting for four months, one year or a Featured Spot for two weeks. The site features an easy and complete posting process with unlimited description lengths, unlimited updates to your posts, continuous quality support and incorporation of postings into Google Maps for localization. Rates include $150 for single posting for four months; $600 for unlimited postings for one year; add feature spots (2-week top of listings). No charge for volunteer/unpaid positions; and shadowing/electives for medical students, residents or IMGs.
Website: https://mdwork.com

The Canadian Medical Association's Dr. Careers offers standard job postings online for 30 days. Premium listings are online for 30 days and receive priority in search results. Place a print ad in one of the journals published by the CMA and receive a 25% discount off your ad on drcareers.ca. Rates include $300 for Standard listings online for 30 days and appear in the job search results; $375 for premium listings online for 30 days and receive priority in search results.
Website: https://employers.drcareers.ca
Physician Locums Canada
Physician Locums Canada is a leading physician recruitment firm in Canada and serves as a gateway for physician locums. PhysicianlocumsCanada.com works alongside PhysicianJobsCanada.com, which has exclusive relationships with private clinics, as well as key hospitals and health authorities. Physician Locums Canada will work with both hiring physicians and locum physicians to ensure locum placements that best fits your wants and needs. For more information contact lead recruiter Warren Bonnell at 709-728-0049 or email [email protected]. Physicians can also post an ad with photo online for 12 months for $39.99 + HST.
Website: https://physicianlocumscanada.com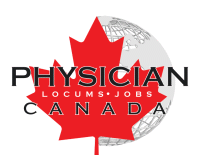 Physician Jobs Canada
Making intelligent, strategic and lasting connections for physicians looking to come to Canada or Canadians and Permanent residents seeking jobs in various disciplines. By having established and key relationships with health authorities, hospitals, and private clinics Physician Jobs Canada matches physicians with job descriptions that best match their skill-set and family dynamic. Offering expert consulting in licensure policy, immigration and salary negotiation. Physicians can also post an ad with photo online for 12 months for $39.99 + HST.
Website: https://www.physicianjobscanada.com

JobConnect.Health is the solution for health care providers, including physicians, to search for positions and post availabilities in towns and cities across the country. You can specify the scope of practice and other requirements, each of which are filterable by potential candidates searching the site. Rates apply for 30 days, 90 days, 180 days or one year. The Concierge Service can save you time and support by taking the lead on setting up your ads, organization profile, and making updates and edits as required. Rates for job postings include $25 for 30 days; $65 for 90 days; $120 for 180 days; $225 for one year. Savings are available through customized monthly plans or for those with multiple ads.
Website: https://jobconnect.health

College of Family Physicians of Canada (CFPC) Classifieds
Choose between subscription plans for posting multiple jobs or individual job posting plans. Rates for non-featured individual job postings include $80 for 30 days; $120 for 60 days; $160 for 90 days; $285 for 180 days. Rates for featured job postings include $104 for 30 days; $145 for 60 days; $185 for 90 days; $330 for 180 days. Subscription plans are available for multiple job postings.
Website: https://classified.cfpc.ca

Society of Rural Physicians of Canada (SRPC) Classifieds
Recruitment advertisements for generalists, specialists and family physicians, locum, hospital and clinic positions. Discounted rates for SRPC members and multi ad postings. Place your ad online and in the Canadian Journal of Rural Medicine. Rates include $150 per job posting for three months with a 10% discount for SRPC members and a 10% discount for multiple ads.
Website: https://www.srpc.ca/classified-ads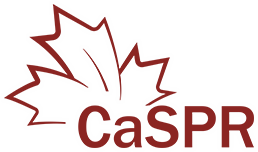 The Canadian Society Of Physician Recruitment (CaSPR)
CaSPR is a professional organization from across Canada whose members primary role is to recruit physicians for their communities, local hospitals and other healthcare organizations. CaSPR membership is open to those individuals who are engaged in the recruitment and retention of physicians and who are employed and/or volunteer with organizations including hospitals, hospital corporations, clinics, health regions or authorities, public sector municipal, provincial or federal government agencies. Members can post job ads to the Job Board, which is accessible to the public. CaSPR membership is available for an annual fee of $195.
Website: https://caspr.ca/public-resources/job-board
Print Classifieds: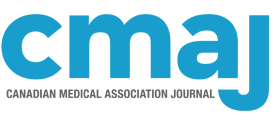 Canadian Medical Association Journal (CMAJ)
The CMAJ has the most comprehensive career/classified advertising section for the medical profession in Canada. Categories include locum tenens, positions vacant and practice opportunities, conferences, continuing professional development and medical education, real estate and more. For classified ad prices please refer to the Career Classified Rates.
Website: https://www.cmaj.ca/advertising
Canadian Family Physician
The CFP Journal welcomes print advertising enquiries. For classified ad prices please refer to the Classified Advertising Rates & Information card.
Website: https://www.cfp.ca/content/advertisers
Facebook Groups: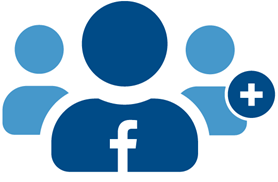 Physician Locums Canada
Private group for physician locums across Canada.
https://www.facebook.com/groups/1135071143513372
Family Physician Job Opportunities – Canada
Private group for posting job opportunities for family physicians in Canada. https://www.facebook.com/groups/familydocjobscanada
International Medical Graduates (IMG) Canada
An Online Group for the Canadian International Medical Graduates
https://www.facebook.com/groups/246616448802227
Job Recruitment Websites: