MDLink helps NLMA members gain access to primary care providers. MDLink connects physician-patients with physician-providers in their own community or a neighboring community.
All NLMA members are strongly encouraged to avail of the program because by taking care of yourself, you can offer better care to your patients. While we hope you will give us your contact information so that we can include you in future evaluation of the program, you can access the program with total anonymity.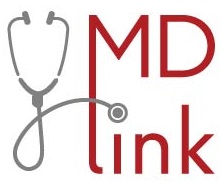 How to access MDLink
Any member of the NLMA who does not have a family physician may participate in the MDLink program.
Physicians who need a family physician should fill out the MDLink Family Physician Request Form.
You will receive the name and contact information of a participating physician-provider. At your convenience, contact the provider to make an appointment. When booking an appointment, indicate to the physician's receptionist that you are calling about the MDLink program. For more information, please download the MDLink brochure.
Information for MDLink Providers
Family physicians interested in providing care to colleagues are invited to contact the NLMA to be included as a resource for the program. NLMA knows physician-providers may have unique needs and face particular challenges. Providers can access videos from the NLMA's "train the trainer" workshop on the MDLink Provider Resources page. MDLink CPD curriculum was developed with the support of the Canadian Physician Health Network.
Recent News
Upcoming Events